Oh my lucky stars! I just learned that The Short Life of Sparrows has won the 2015 bronze medal in Supernatural books for Readers' Favorite!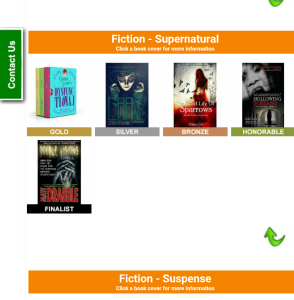 I know I have been highly absent as of late. We are currently in the middle of a big move, and I had to put my drafts on the back burner for now. But I hope all of you readers, fans, friends, and fellow writers know what you all mean to me in this journey.
Us indies write because we love it, and part of loving it goes beyond the stories. It is also very much about the people we meet along the way who build us up, teach us, give us a boost when a draft is at a dead end, and those twinkling little moments when a reader says something about your story that sticks with you forever.
So while I celebrate this win, again as always, thank you for all you do to share this story and give me the fuel to keep writing. Muah! *throws confetti and glitter over all of your halos*