How are you all holding up to the holiday madness? Have you finished your shopping yet? Luckily, all I have left to do is to call up Santa and discuss stocking stuffers. My must-haves for December are heavy on the Christmas element, but it's my favorite holiday. It smells like cinnamon and snow, and it's made of warm, comfort dishes and hugs from family you've missed.
*Disclaimer that this isn't an advertisement or endorsement, and what I like today I might be completely over by tomorrow.
Okay, so I won't get over these movies. I watch them every December. And my husband suffers patiently through my list of Christmas movies that must be revisited.
Something green to gaze upon, because although falling snow is pretty, everything else is dead and ugly outside.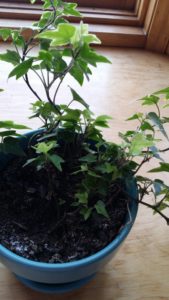 Fuchsia lips because they are shiny and bold.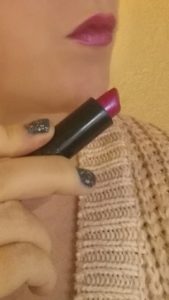 Fuzzy socks should fill everyone's drawer in the winter. Warm feet are happy feet.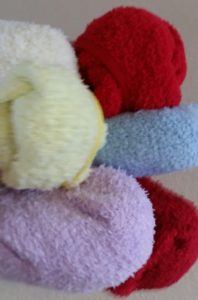 I change scents like I change nail polish, but here are some things that smell good at the moment. I don't know if the oil is really all it's advertised to be, but it smells like Christmas. So I like it in the air or on my wrists before slumber. It is an instant mood booster. Even if you aren't a kid, you can still appreciate that Christmas smells are lovely.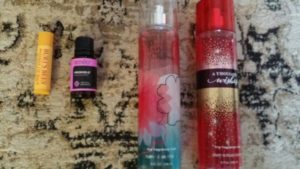 Books and television really do bring people together. I have ornaments on my tree from friends from all kinds of places, from Virginia to Germany. It's a nice reminder that your crew is out there, and whatever your passions or interests, you can find people who enrich your life and make you smile. (And I have book ornaments all over my tree, because I have a book problem.)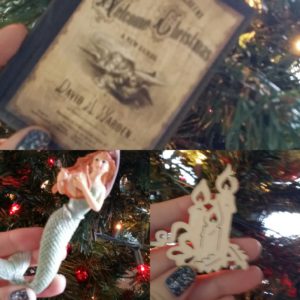 I keep every Christmas card I receive. Snail mail is a dying art that doesn't take a lot of time, but it's thoughtful and much more personal than email. I have cards from people in my life who have passed, and it almost feels like I get a moment with them when I reread them. That top card has a hand-woven center, and who wouldn't cry that someone was thoughtful enough to make such a thing for them? We all need reminded that there are good, decent people in the world.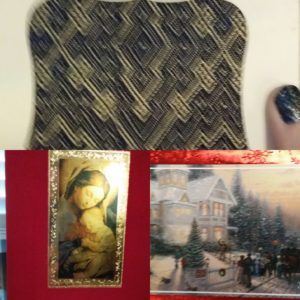 I haven't read much lately, but these two are waiting for me. One is for book club, and it looks joyful. The other is Angela's Ashes. I'm assuming that will be less so, but I'm still looking forward to it.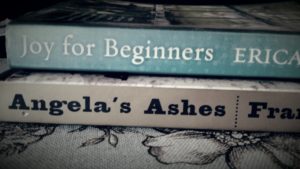 Finally, the littles' Christmas tales, which we read together every year. I am a sentimental creature who should probably toughen up a bit.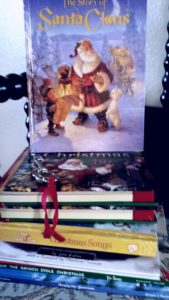 I can't wait for my mom's Christmas Eve clam chowder, and my father in-law's pozole and tamales.
What is brightening your December? What traditions do you like most? I'd love to hear what you are enjoying, because I know it isn't long shopping lines or shoveling snow. Or is it? If you can make shopping lines or shoveling fun, then I'd love to know how.