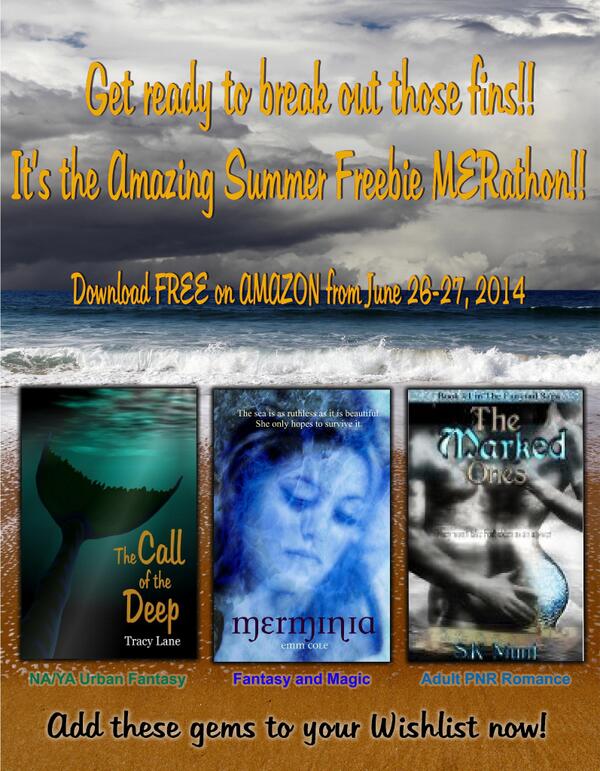 I'm thrilled to let you all know that this coming Thursday and Friday, June 26-27th, you can get the beginning books to three separate seafaring series. Up for grabs are three completely and drastically different, but equally fun and enjoyable series starters. S.K. Munt, who put this awesome promo together, Tracy Lane, and I are all poised to give away some books. I've read both The Marked Ones and The Call of the Deep, and they're both really great and a credit to their genres.
There's something for everyone, and you all know you need something to read at the pool or beach or gym. (Or if you're like me, on the lawn or at the park, while you chase children and clean up popsicle messes.) Whatever your plans are for this weekend, the keyword is FREE, guys and girls. FREE. So mark your calendars, because you don't want to miss out!
** Oh, and if you log into Twitter and RT one of my promo tweets (my handle is @ByEmmCole) that includes the hashtag #FinTastic, you're automatically entered to win a signed set of Merminia and Keeping Merminia paperbacks. I'll inscribe whatever you wish inside the cover. Contest ends this Friday, June 27th, and it's international.